On 4 July 2007, the Register of Enterprises of the Republic of Latvia registers the reorganisation of the State Joint-Stock Company Latvijas Dzelzceļš, and as a result the freight transport activity is transferred to the subordinated entity LDZ CARGO. On this date, LDZ CARGO Ltd. commenced independent business operations. During the first years of operation, LDZ CARGO Ltd. not only established its position in the freight transport sector, but also became one of the industry leaders. Currently, LDZ CARGO Ltd. is a stable company working successfully with more than 3,800 freight service customers representing cargo owners, stevedores and forwarders. The types of freight carried include petroleum, coal, metal, timber, foodstuffs, fertilisers, chemicals, etc. The company operates in the SMGS and CIM railway regulatory environment and utilises all key East-West and North-South transport corridors. A new freight volume record was reached in 2011 - almost 60 million tonnes.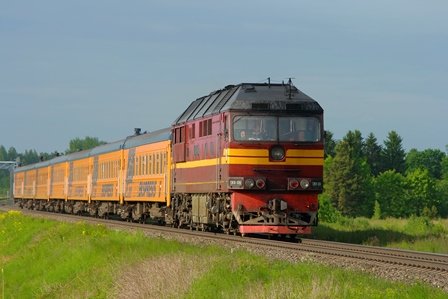 In 2009, LDZ CARGO Ltd. took over the international passenger transport functions from SJSC Latvijas Dzelzceļš. In 2009, there were two international passenger routes: Riga-Moscow-Riga and Riga-St. Petersburg-Riga. Starting with June 2011, the Riga-Minsk-Riga route was resumed. 
For the convenience and comfort of passengers, since 2010 the trains in Latvia offer Wi-Fi internet; starting with 2010 the passengers can buy tickets online; in 2011 the http://travel.ldz.lv website containing general and current information about international passenger rail services was launched.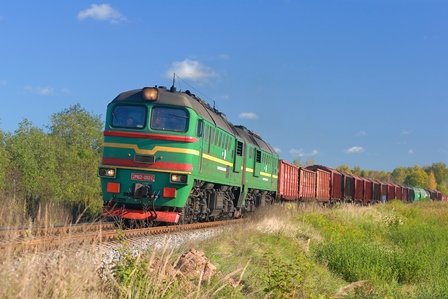 To provide the consignors with technically advanced rolling stock, LDZ CARGO Ltd. has been acquiring new rolling stock since 2009.
LDZ CARGO is the largest rail freight carrier in the Baltic States and the fifth largest in the European Union.
In 2013, the British market analysis company Plimsoll included LDZ CARGO Ltd. among the TOP 500 leading European transport and logistics companies. LDZ CARGO Ltd. is among those 167 industry enterprises rated as "strong".