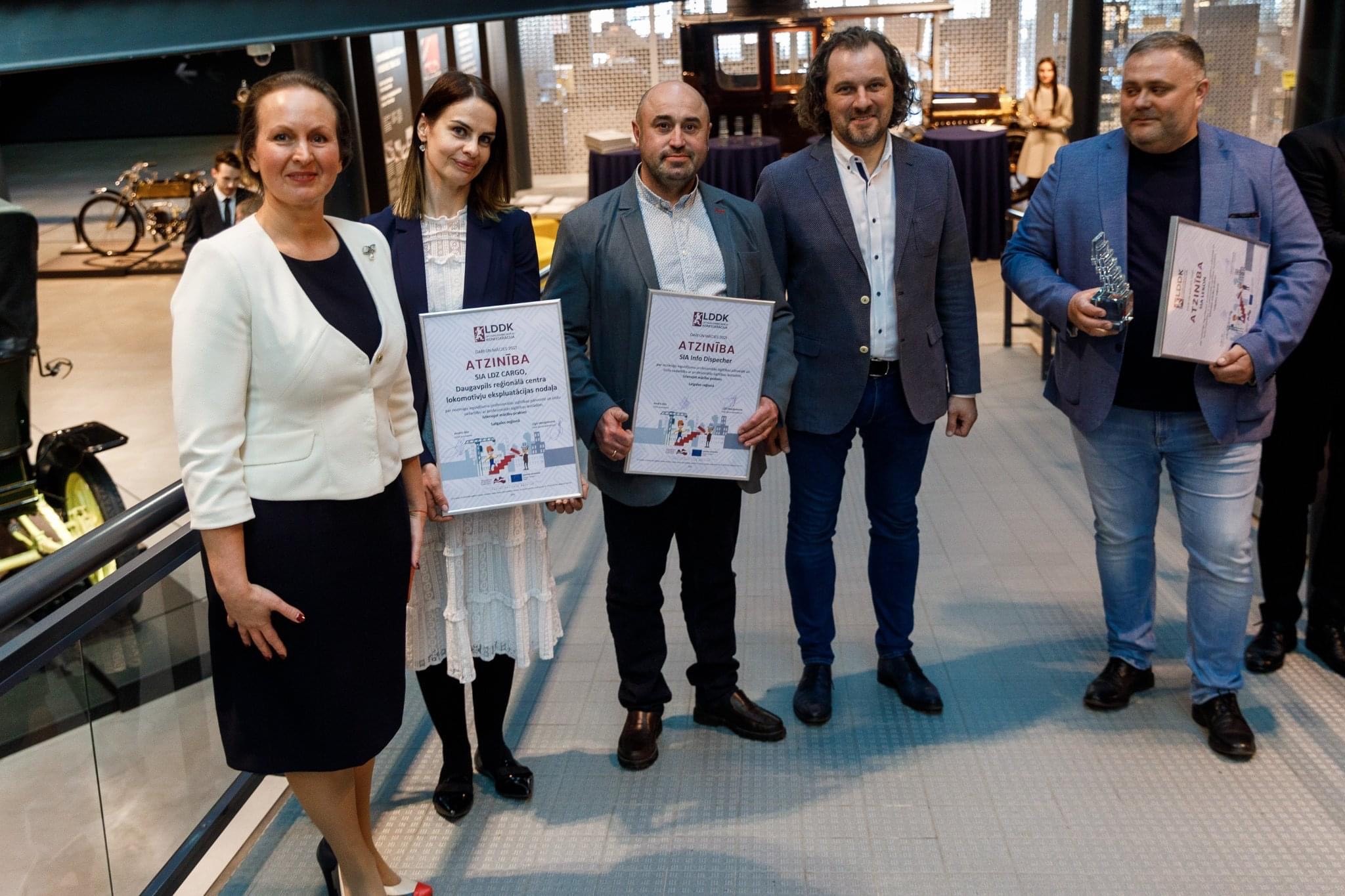 On May 2, the award ceremony took place at the Riga Motor Museum in the project DO AND LEARN 2021 , which is organized by the Latvian Employers' Confederation for the fourth year in a row. The project thanks those employers who have been responsive and implement work-based learning and internships, enabling vocational school students to practice in a real business environment.
LDZ CARGO has received recognition for its significant contribution to the improvement of vocational education and excellent cooperation with vocational education institutions in implementing internships in the Latgale region.
In 2021, "LDZ CARGO" has continued its close cooperation with Daugavpils Technical School, providing internships for students of the educational institution in the "LDZ CARGO" locomotive operation department of Daugavpils Regional Center. We are satisfied and grateful to LDZ CARGO's experienced professionals, who are happy and patient to take care of passing on their knowledge to newcomers to the industry and dedicate energy to introducing new specialists to the specific and exciting railway work environment.
Also in 2022, co-operation with vocational education institutions will be continued, attracting new and promising specialists to work in the railway sector.